Celebs tweet about the Kim Kardashian-Kris Humphries divorce 72 days after multi-million wedding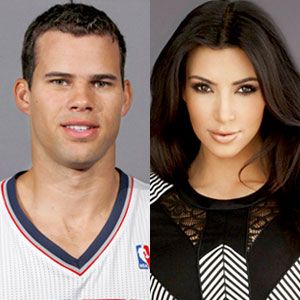 I'll just admit right up front that I have never had any patience for the Kardashians and all their reality show nonsense. All of their fame and money has eliminated anything "real" from their lives some time ago.
But it was impossible to avoid seeing all the magazine coverage of Kim Kardashian's wedding to Kris Humphries just 72 days ago – an event that seemed to be more about publicity and making money than love.
Then earlier today, Kim is filing for divorce!
This nonsense is happening as same-sex couples in this country are fighting for the right to marry each other – couples together far longer than 72 hours.
It is just sickening.
Those are my thoughts on this debacle. Here are some Twitter thoughts of various celebs who seem as annoyed by this as I am:
if you are gay and demand marriage equality ban the kardashian show just stop watching it,help make this all go away!
Ugh! gay couples like Kim K & Kris H ruining the sanctity of marriage is the problem w the radical homosexual agend— oh wait, oops:)
From Facebook: "Kim Kardashian earned $17,900,000 from her wedding and divorced 72 days later (but gays ruin the sanctity of marriage)."
Wouldn't it be great if each of Kim Kardashian's 10 mil+ followers decided not to buy the bullshit any more and hit Unfollow?
So, I'm not being snarky, but this is a serious question about wedding etiquette: Do Kim and Kris have to return all of the wedding gifts?
Andy Cohen
(@BravoAndy): "thanks for the entertainment, Kim Kardashian."