Catching up w/Eve Plumb about what she's up to now and how TV alter-ego Jan Brady is misunderstood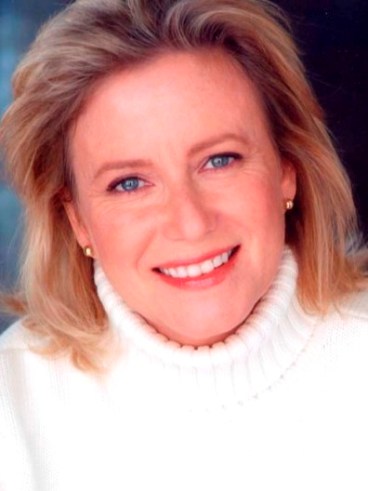 Eve Plumb is not one of those tragic child TV star stories.
When we met recently at an event in Hollywood, she was very gracious, articulate and clearly had something that many others in her position lack: perspective.
She's an accomplished artist who utilizing oil on canvas to paint spontaneous still life. She recently had a gallery showing in New York City.
Eve, who played middle sister Jan on The Brady Bunch, has probably had more non-Brady acting roles than any of the TV siblings including the memorable 70s TV movies Dawn: Portrait of a Teenage Runaway, Alexander: The Other Side of Dawn and a television remake of Little Women which led to an NBC series in which she also appeared.
In more recent years, she played the mom on the Saturday morning show Fudge which I loved!
I asked Eve to name her favorite non-Brady role: "There's so many but I would say any time you get a job it's exciting. I loved doing Little Women because of the costumes and because it was a period role, that's a lot of fun.'
It's actually been about 20 years since she last inhabited the role of Jan. That was in the 1990 CBS "dramedy" The Bradys which was ordered after ratings went through the roof for the 1989 TV movie A Very Brady Christmas. Although she had famously skipped the cult fave The Brady Bunch Variety Hour in 1976-77, she did reunite with TV sister Maureen McCormick to co-star in the 1981 sitcom Brady Brides.
But just because Miss Plumb has not been playing Jan, she middle Brady sister lives!
Movie and television parodies have zeroed in on episodes of the original series focusing on her character's insecurity over wearing glasses, being a middle child, embarrassment over not having a boyfriend, jealousy of her older sister Marcia and concerns over her future appearance.
First, Jan became a character on Saturday Night Live in which Jan was made by cast member Melanie Hutsell to be far more neurotic and jealous of sister Marcia than she ever was in the series.
Then Jan really came off as a wacko in the successful feature film The Brady Bunch Movie and its sequel in which her character was played by Jennifer Elise Cox and came off as a real psycho!
"I think that's where it started, with that woman's parody of me [on Saturday Night Live]. I don't know why they chose that character to extrapolate all of that from. It's very odd to me because I think it's an interpretation that was overblown. I think the character is being interpreted differently than what was intended. But I have no control over that."
Eve has been surfacing more frequently at Hollywood events including a performance last week at the popular cabaret event Cast Party held every month or so at The Magic Castle.
"I did Cast Party in New York and got up and sang a couple of times. It's just a different phase that I'm starting. It's a better time and there has been very good response."
She and TV mom Florence Henderson reunited recently when they performed onstage together for the first time this spring in a benefit called Broadway Backwards in New York City.
"One of the fun things about that was that we were performing in a theater that was currently showing South Pacific and Florence is very famous for having played Nellie and I would say that I'm infamous for a production I did of South Pacific many years ago and I was probably awful. But there we were two Nellies in a Nellie dressing room. That was kind of fun."
"It just seemed like the right time to start doing some things," Eve added. "I hope that I will manage to keep it at a low level so it won't be like, 'Oh yeah, her.' I was just in New York and signed with an agent there. I would love to live and work in New York City."