Carrie Bradshaw & Ferris Bueller expecting twins!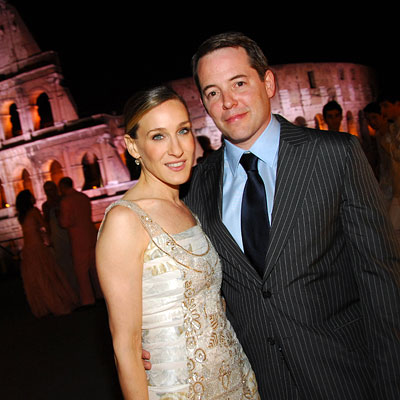 Congratulations to Sarah Jessica Parker and Matthew Broderick who have confirmed that they are expecting twins through surrogacy!
They are already the parents of a son but have been the target of annoying troubled marriage rumors. Instead of dignifying the gossip, this award-winning pair (she has an Emmy, he has two Tonys) have been working on expanding their family. They have been married since 1997.
I  wonder if perhaps Carrie Bradshaw might have a baby with Mr. Big in the second Sex and the City movie due out next year. It was confirmed this week that Chris Noth – who plays her hubby – has been signed for the film.
Anyway, congrats to this talented showbiz pair!