Breakfast w/Greg: The latest "Glee" news; Joan Rivers returns to E! and a wonderful X-mas gift
Good morning everyone!
I've got some good news for Glee fans: Not only is a DVD of the show's first 13 episodes on sale today, but Fox is airing back-to-back episodes tomorrow night in case you can't yet afford to it.
The 8 p.m. episode is titled Vitamin D: Will challenges the kids to a healthy dose of competition with boys against girls in a mashup showdown. Meanwhile, Terri takes a job as the school nurse, despite having no medical experience, to keep an eye on Will.
That's followed at 9 p.m. by the Throwdown episode: To cause dissention among the Glee Club members, Sue forces the students to compete against each other, but the real showdown happens when she and Will get called into the principal's office. Meanwhile, the Glee kids rally to support Quinn after some shocking news is revealed.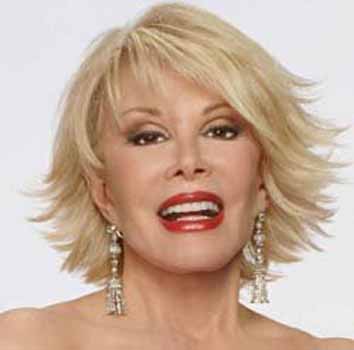 CAN SHE TALK?
It just hasn't seemed right that for the past two years, awards seasons have come and gone without the woman who was the red carpet queen for more than a decade.
Joan worked for many years for E! doing red carpet pre-shows and post-show fashion critiques before being wooed to TV Guide channel. This year, Joan returns to E! to host Fashion Police: The 67th Annual Golden Globe Awards on Jan. 18.
She will be joined by Khloe Kardashian, Giuliana Rancic and Jay Manuel.
She said in a statement: "With this group of candid, clever and hilarious personalities, the 2010 award season is certain to bring our most outrageous Fashion Police specials yet. … I am delighted to be back on E! and to have the opportunity to say what I think about the fashions on the red carpet. Most of all, I am thrilled to have my daughter Melissa producing. I know with Melissa at the helm, I can relax and say what I really want."
And finally, I got the most wonderful Christmas gift from my second family, the Sullivans of Newport Beach. Here is my godson Declan and his daddy Danny wearing the Greg In Hollywood merchandise they ordered for me. Not pictured are mom Lorna and my other godson, Rhys.