Breakfast w/Greg: Absence of "The View" robbed Daytime Emmys of potentially great award show moment
Good morning!
I'm all recovered from yesterday's Daytime Emmys which, I think, were a smashing success at the Orpheum Theatre in downtown Los Angeles. It just had a certain charm about it at the cozier but historic location.
It was a bit odd to have the wonderful Ellen DeGeneres, a 12-time Emmy winner, go home empty handed in terms of awards (she still has Portia de Rossi!). She lost talk show to Rachael Ray for the second year in a row after and, in a real shocker, she lost talk show host to the ladies of The View!
This is where the show lost a big part of its star power. If Ellen wins, then she goes up and makes a funny and touching speech and we get her backstage to riff and reflect a bit and it's a lot of good moments and good material.
Now, if any of The View co-hosts had bothered to attend – any one of the five – then it would have been great to have them talk about the 11 previous losses.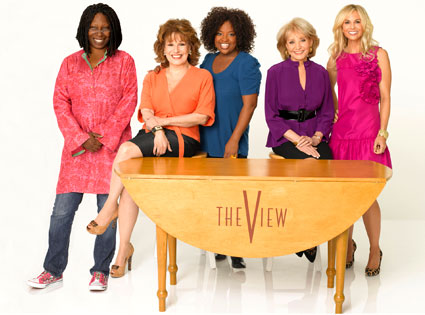 Joy Behar would have the best for this because she's so funny and smart and been with the program from the beginning. Or Barbara Walters as the creator and a producer and co-host and TV legend. But no Barbara, no Joy, no Whoopi Goldberg who now has an Emmy to place next to her Oscar. No Elisabeth Hasselbeck (thank God!) and no Sherri Shepherd who even co-hosted last year.
I'll be interested to find out why they did not attend – the first time they were absent if I recall correctly. I could be simply that the show was held later in the summer than usual so maybe there was some kind of schedule issue. Or maybe it's as simple as this: Who wants to drag their ass across the country only to sit there and lose again?
Only they didn't lose and missed out on a great moment of triumph. Shame on them. What if Susan Lucci stopped showing up because she kept losing? On that 19th time, she won, and it was one of the great moments in award show history.