Brandon Routh & Michael Urie play couple in pilot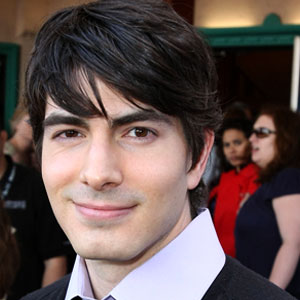 Yesterday I posted about Justin Bartha and Andrew Rannells being cast to play a gay couple in the NBC pilot from Ryan Murphy called The New Normal.
Today comes word of another gay pairing for another pilot – this one on CBS.
Deadline Hollywood reports that former Superman Brandon Routh (did he not look amazing in that suit?) will be playing Michael Urie's partner in a CBS comedy pilot from the team that brought us Will & Grace.
The pilot, titled Partners, centers on lifelong friends and business partners —architects  Charlie, who is straight, and Louis (Urie), who is gay. Routh will play Louis' steady partner, a former alcoholic, club-hopping model, now a sober, vegan nurse.
Routh, who had a recurring role on the NBC series Chuck, has played gay roles before – most memorably in the film Max and Miri Make a Porno. His boyfriend was played by a hilarious Justin Long who attended Routh's character's high school reunion with him.
Let's hope these pilots both get greenlit as regular series!