Big Mike saved by judges from elimination on "Idol" but two finalists will be sent home next week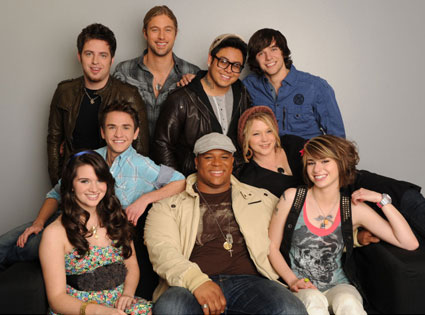 Ryan Seacrest
said at the top of the show that the results would be shocking and they were:
Mike Lynche
received the lowest number of votes on
American Idol
last night but he was saved from elimination by the judges.
Mike sang beautifully in his last-ditch performance so it felt right that he be saved. The results actually were right on with Andrew Garcia and Aaron Kelly joining Mike in the bottom three.
I was happy to see that Tim Urban and Katie Stevens were able to sing their way out of  the bottom three so it shows that the audience is rewarding quality.
It was also great to see David Archuleta who performed John Lennon's Imagine.
Next week, two finalists will go home. Everyone had better bring their A game!