Adam Lambert's album already #1 on Amazon!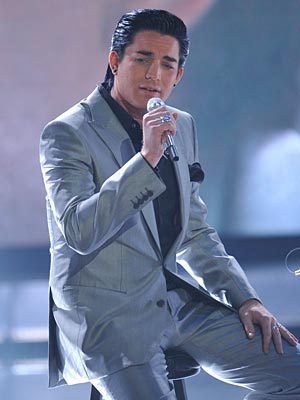 This album is gonna be huge!
Adam Lambert's first post-American Idol CD is not due out until Nov. 24 but stupendous pre-release sales pushed it past new releases by Barbra Streisand, Madonna, Mariah Carey and The Beatles.
Okay, so how did this guy NOT win American Idol?
Here, according to MTV News, is what makes the feat most amazing: Most of the details about Lambert's album is pretty much unknown. There is no title, no single and no complete track listing yet. … The buzz around Lambert is truly huge if he's able to sell an album that doesn't yet exist, and the only guarantee is that his name will appear in the sleeve.